By Meredith Long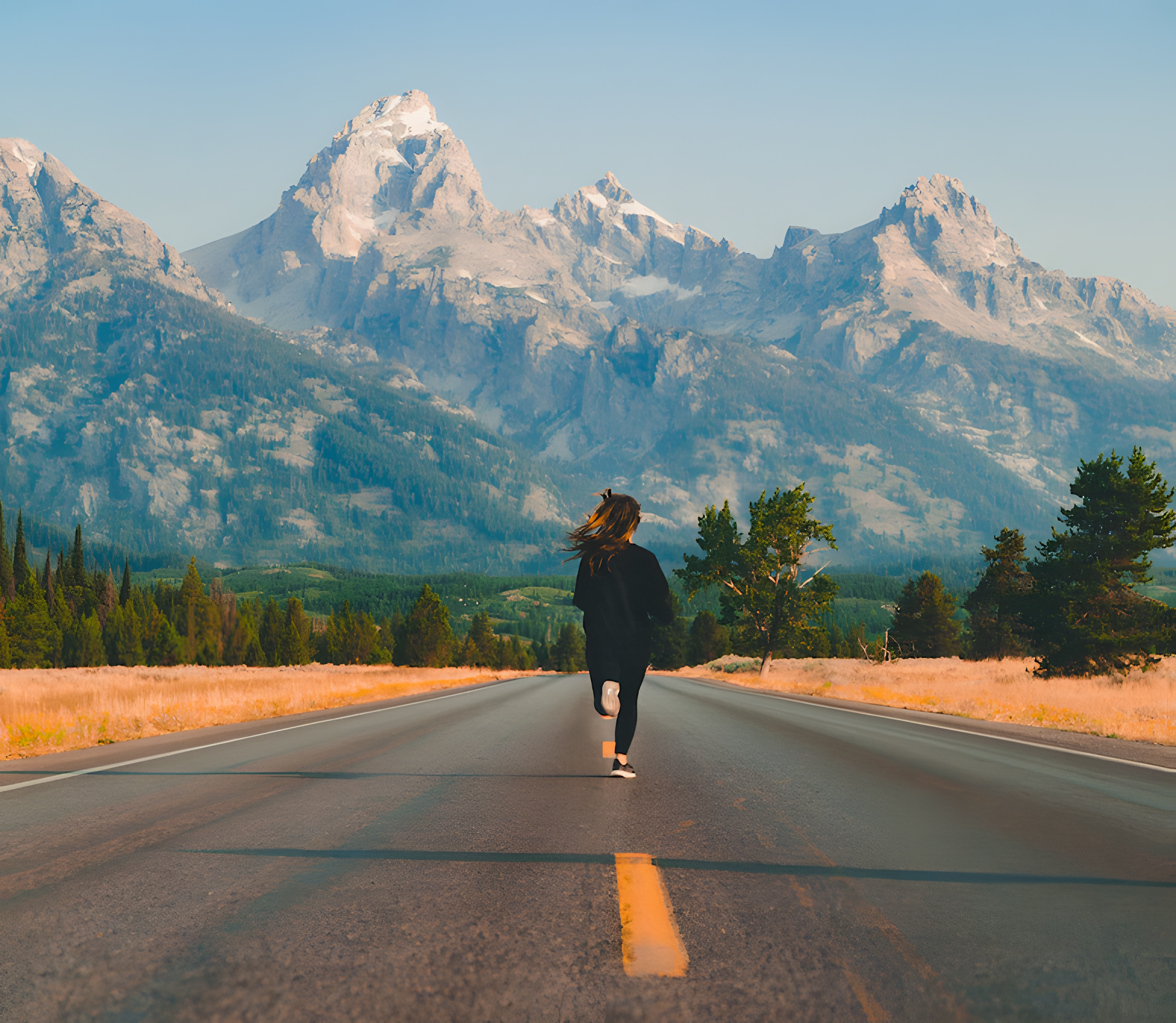 I'm not a runner. When I'm eating well and not carrying a child, my build might suggest otherwise, and I have occasionally been motivated by competitiveness, t-shirts, and doughnuts to participate in a few races – but generally speaking, I take my exercise in any other form but pounding the pavement. On the other hand, my husband is an admirable endurance athlete. We're talking triathlons and long-distance bike races, among other activities. At 6'4", he's also quite tall.
An unfortunate incident during our dating days gave permanent rise to a misconception about my running abilities. Derrek and I had traveled to Colorado so I could meet some of his family for the first time. As we strolled around a duck pond one morning, he threw out one of those young-and-in-love challenges with a quick "race ya!" and took off for some object a short distance away. Also fueled by love and exhilaration, and forgetting the assortment of prospective in-laws looking on, I miraculously managed to match him stride for stride until we reached the goal. His aunt gushed about how adorable we were running together, and that's all it took. What I didn't know then is that his family is one of those families – be it a major holiday or a family reunion, there's a race for everything. Many of them are legitimate competitors, too (my sister-in-law crushed a half-Ironman last year, for example), so I have to maintain some level of diligence if I don't want to absolutely embarrass myself. Had I known that my impulsive sprint would engender participation in every subsequent family fun run and 5K, you can bet I wouldn't have dashed off so quickly on that fateful October day!
Lately I've been thinking of this as no unfair analogy of my approach to life and work. I've always been something of a metaphorical sprinter – highly motivated by competition and deadlines and addicted to the dopamine high that comes from checking projects off a list, but skimping on or chafing rebelliously under the weight of daily drudgery. It's been true of piano practice in my teens, physical exercise and spiritual disciplines in the "career years" of my 20s, and homemaking, marriage, and motherhood in my 30s: self-discipline is one of my biggest lifelong struggles, especially where long-term habits are concerned. I could fake it a bit more in earlier decades, but I now have two little girls who require daily nurturing, as well as a husband who has a reasonable appreciation for a dinnertime that is more predictable than "sometime between 5 and 9 PM". The cracks show far more quickly when I'm foregoing daily prayer and time in the Word, regularly skipping mundane chores for the completion of more tempting projects, allowing the toddler to have far too much screen time while I "get things done," or just trudging through the daily grind with a bad attitude.
It's not a passage about daily work, per se, but I Peter 1 comes to mind:
His divine power has granted to us all things that pertain to life and godliness, through the knowledge of him who called us to his own glory and excellence, by which he has granted to us his precious and very great promises, so that through them you may become partakers of the divine nature, having escaped from the corruption that is in the world because of sinful desire. For this very reason, make every effort to supplement your faith with virtue, and virtue with knowledge, and knowledge with self-control, and self-control with steadfastness, and steadfastness with godliness, and godliness with brotherly affection, and brotherly affection with love. For if these qualities are yours and are increasing, they keep you from being ineffective or unfruitful in the knowledge of our Lord Jesus Christ.
The ultimate marathon, right? For surely none of these attributes are achieved in a sprint. Rather they build on each other with time and consistency and diligence, until we resemble the very character of our Lord Himself. At the same time, they are genuine gifts of grace – for surely no one can "go the distance" unless they are humbly dependent on Christ.
As a figurative long-distance runner, I've got a lot of training to do, but I'm already encouraged by the rewards of even my feeblest obedience in habit or attitude – God's promises are indeed great and precious. I'm not quite as discouraged when my three-year-old doesn't do an instant 180 after a single parenting moment. I'm learning to look without rancor at the Things That Must Be Done Today and Again Tomorrow. "Sow good seeds, bear good fruit" is becoming a regular saying around our house – a hopeful assurance in every repetitive, unseen, needful discipline or duty that we do not run in vain as we run with patience, all the way to glory.
About the Author
---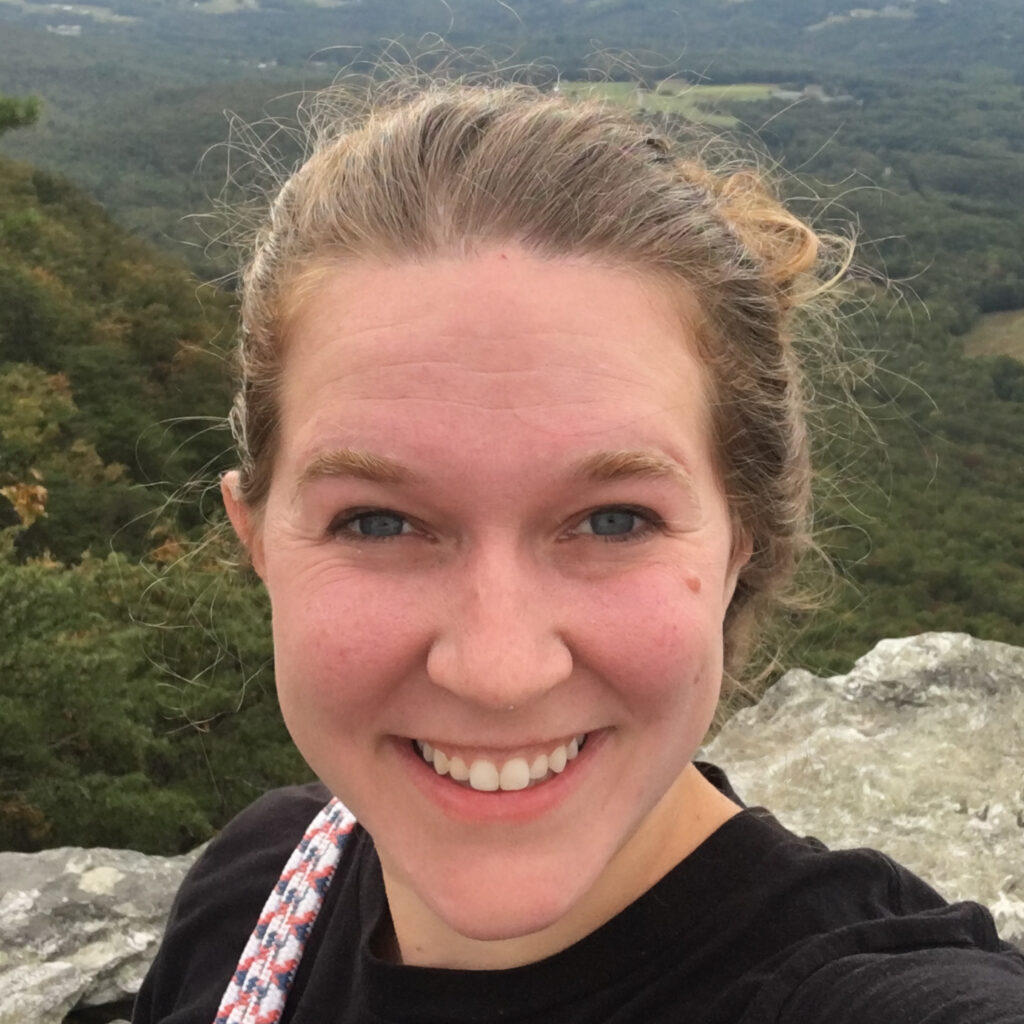 Meredith Long is a Tennessee girl who married a boy from Utah, Derrek, in January 2019.  Many adventures have ensued, from sea to shining sea, most recently coming full-circle in a relocation back to the Chattanooga area.  Meredith delights in spending most days dabbling in the kitchen, scribbling the occasional blog post, and nurturing two precious little daughters.  A good book, a good cup of coffee or tea, and a good Alabama football game are other things she finds to be very satisfying.