By Adrianna Horne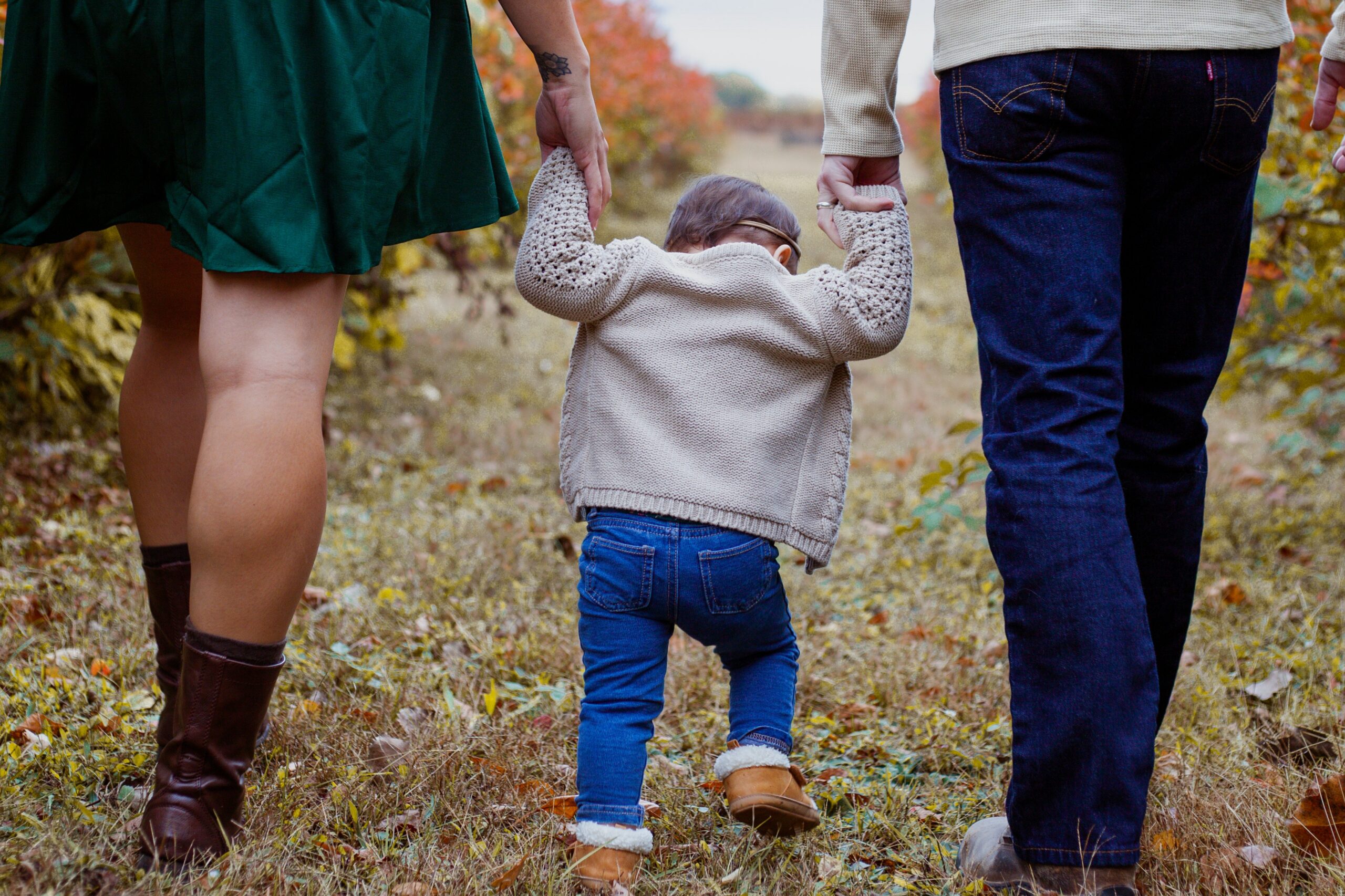 When my husband and I were picking out baby names for our first born son, I came across the name Samuel, which means "God has heard." In the Bible we read about Hannah's fervent prayers to the Lord. God heard her prayers, and at long last she delivered her son, naming him Samuel, saying, "because I asked the Lord for him." Hannah's story resonated with me at the time because I too desired to have a child, and I longed to give my life deeper meaning through the calling of motherhood. So when our Samuel was finally born, I rejoiced, and my days were happily taken up with my calling as a mother. I contentedly accepted the inconveniences of having a baby: the intense caregiving that was required, the sleepless nights, and the lack of time for myself. I didn't despair too much over these things because I kept reminding myself that they were temporary. Within a few years my child would grow up and no longer need me in the same intensive way; eventually my time would be freed up to pursue other dreams.
However, things didn't go according to my neatly mapped-out plan. At the age of three, my son was diagnosed with autism. Autism Spectrum Disorder (ASD) is a developmental disorder that affects an individual's behavior and communication skills. The condition is characterized by challenges with social skills, and repetitive behaviors, speech, and nonverbal communication, ranging from mild to severe. My husband and I rode the wave of grief and anxiety as we tried to come to terms with what this would mean for Samuel and for us as a family. The future looked bleak, and I struggled to understand why God would answer my prayers for a child and then cause him to live a painful life of disability. I never questioned God's sovereignty, but as we were continually rocked by the realities of autism, and I had to helplessly watch my son suffer, I did begin to question God's goodness and love.
I had faith in an all-powerful God who has the power to heal, yet who also seemed distant to my daily needs because my prayers for Samuel and myself went unanswered. Practically speaking, I couldn't see a way forward. All the resources we had pursued were turning out to be dead-ends. Samuel wasn't thriving in the restrictive special education classroom where he was placed by the public school system. We traveled across the county several times a week for the clinic-based therapies that had been trumpeted as the only treatment known to significantly improve behaviors and teach basic skills. In so doing we were exhausting our limited supply of energy as well as straining our finances, and it just wasn't working! I felt like a failure, and the stakes couldn't have been higher. All the research pointed to the fact that early intervention is critical to the long term outcome for children with autism. Time felt like it was slipping away and we weren't making meaningful progress. What was I supposed to do? Where was God's love in this and why couldn't I suffer with trust and joy in him? For years I failed to find an answer that could bring me any comfort.
In her book, The One Year Book of Hope, Nancy Guthrie answers that question by saying, "We tend to interpret God's love by looking at our circumstances. Things-are-good means God loves me. Things-are-bad means God doesn't care. Instead, we must allow the strong and secure love of God to become the lens through which we interpret everything that happens in our lives. When we see our suffering through the lens of God's love, we see that our suffering has meaning and purpose. And while we may never label the suffering as good, we have the consoling confidence that God is going to use it for our good and for his glory" (p. 80).
While our family doesn't celebrate autism like many in the disability world, we do celebrate how God's grace is realized through autism and disability. It is by God's grace that we have been carried through the storm. It is by his grace that we have been sustained and given the freedom to grieve. God's grace has guided and shaped us when we couldn't see it, and he has kept us from turning away from him. By God's grace, Samuel is a boy filled with joy and happiness, and by grace we can see the beauty that radiates from him. It is also by God's grace that Samuel's life serves as a ministry to others, not least of all to me. Samuel's disability serves not as a barrier, but as a window to God's wondrous glory. Where the world sees weaknesses as something to overcome, God is pleased to glorify himself through them.
It is only by the ministry of the word of God and the work of the Holy Spirit that my perspective and the eyes of my heart have been opened. Where before I had set out to succeed in the role of mother on my own strength and serve as a caregiver by my own timeline, it is only by his grace that I can more readily embrace weakness and rely on Christ alone as I hold the hand of my disabled child who will one day grow up to be a disabled adult. By grace, I am learning that God's power is often best displayed through our weakness and dependency upon Christ, not despite it. He gives our life meaning, identity, and calling. God accomplishes and applies all that we need and all that we long for.
The Puritan Jeramiah Burroughs describes the implications of our salvation by grace through faith in Christ Jesus, and not by our own efforts or works. In his book The Rare Jewel of Christian Contentment, he states, "A Christian finds satisfaction in every circumstance by get­ting strength from another, by going out of himself to Jesus Christ, by his faith acting upon Christ and bringing the strength of Jesus Christ into his own soul, he is thereby enabled to bear whatever God lays on him, by the strength that he finds from Jesus Christ. Of His fullness do we receive grace for grace; there is strength in Christ not only to sanctify and save us, but strength to support us under our burdens and afflictions, and Christ expects that when we are under any burden, we should act our faith upon Him to draw virtue and strength from Him" (p. 23).
Like Hannah, we all go through difficult circumstances and shed real tears through our trials. We may also experience deep desires that are not satisfied when we ask or maybe not at all. So how do we wrestle with the reality of the sorrow in this life? By keeping the reality of who Christ is and who we are in him ever before us. Christ purchased us through his blood and has promised us an inheritance. God's grace also assures us that our faith is not in vain. Christ gives us glimpses of his glory in moments of joy even in the midst of trials. In doing so, he makes our eternal reality clearer for us to see and our hope in him more urgent. Together, we can join in prayer with Hannah as our hearts rejoice in the Lord and in his salvation. God knows our story from beginning to end. Even when we do not understand why we find ourselves in difficult circumstances, we can trust that he has a purpose for all that we go through, and our trust in him is never misplaced. It is by virtue of God's saving grace and his giving of himself to meet our every need that we experience his love and are able to find true comfort, peace, and joy. So we wait in hope of that final day when disability, trials, and tears are transformed.
About the Author
---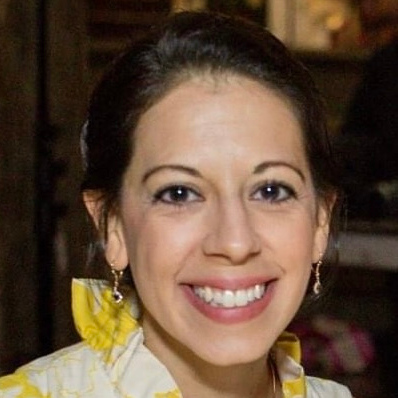 Adrianna Horne is a dedicated student of Direct Instruction, precision teaching, and other evidence-based intervention procedures derived from behavior analysis, and she implements these methods in her homeschool program. One of her favorite quotes that she uses to guide her approach to teaching also happens to be the Direct Instruction motto, "If the student hasn't learned, the teacher hasn't taught–that's not a slogan, it's an operating principle." When she isn't either in the schoolroom or researching teaching and therapy methods she enjoys spending her time reading, baking, and hiking with her family. Adrianna and her husband Cale live on Signal Mountain, Tennessee, with their two sons.