By Ada Schwehr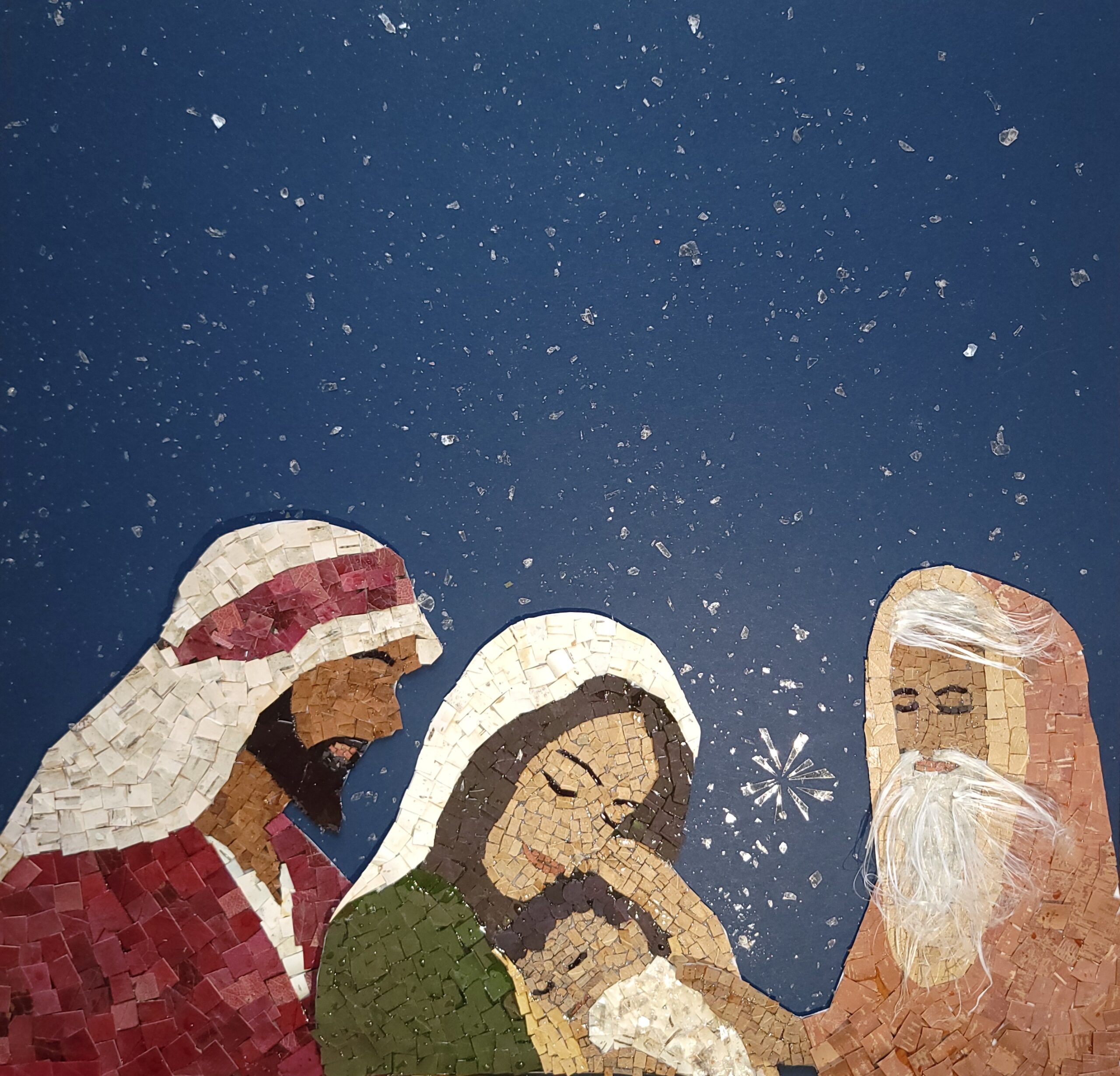 Joseph, Mary, Jesus, and Simeon depicted in this piece are designed with hundreds of leaf and bark fragments. The starry lit sky and the bright star were created with crushed and slivered mica stone. Milkweed silk was used for Simeon's hair.
Jesus (this little baby!) was assigned to become LIGHT of the world and ushered in a new era, a revelation to the nations and glory to Israel.
What a beautiful picture as Simeon, an old Jewish saint representing the era of the law and the prophets passing away, loves and receives this child knowing Jesus as the Redeemer of Jew and Gentile! Light has come. Simeon can now depart his life in peace as he has seen salvation from the Lord.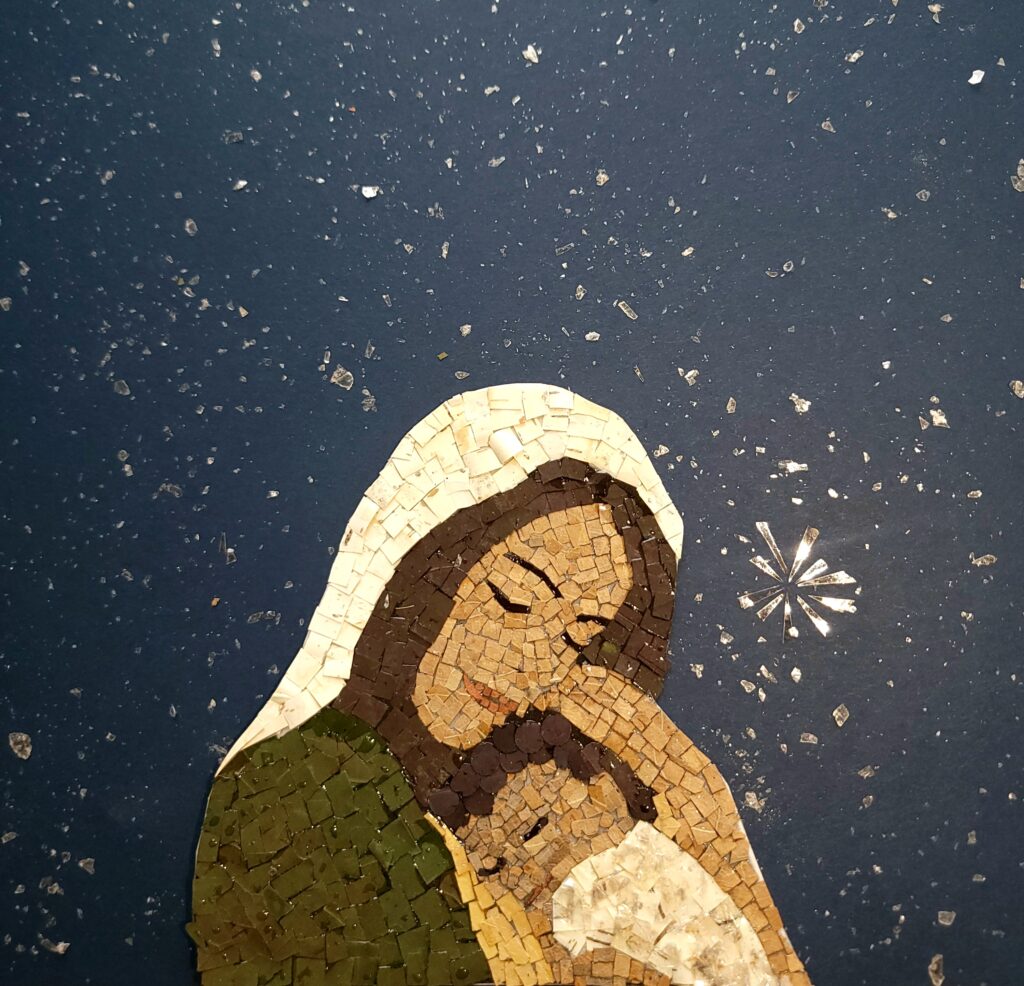 About the Artist
---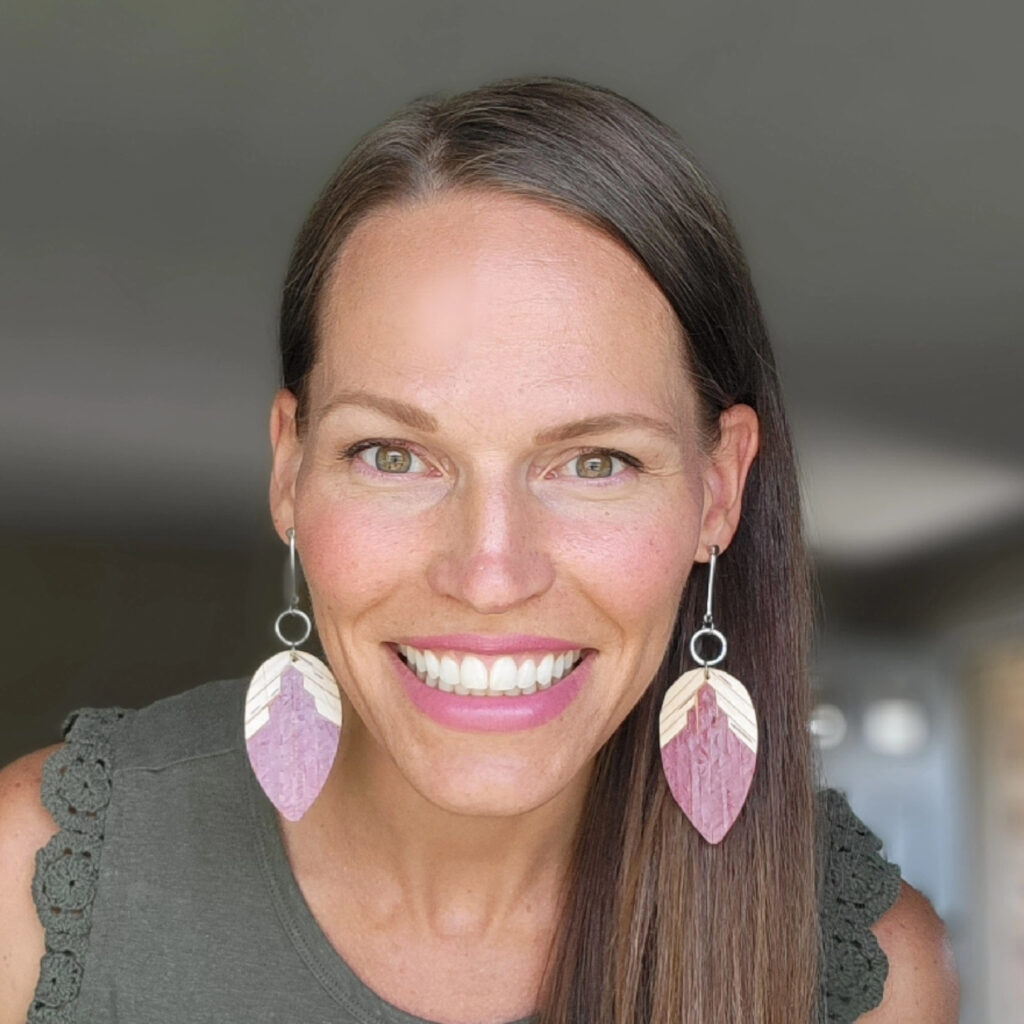 Ada Schwehr is a homeschool mom and the artist behind Renew All Designs ("RAD by Ada"). Her art gives a glimpse of the gospel as she forages and transforms fallen leaves and bark into beautifully renewed illustrations and jewelry. Ada has a passion for encouraging women to be curious about the God who comes to heal and restore all that has been thrown away or lost and how true transformation is found in Christ alone. She lives near Boulder, Colorado with her husband and two sweet boys. You can find more of her work at www.radbyada.com.