By Jennifer Neel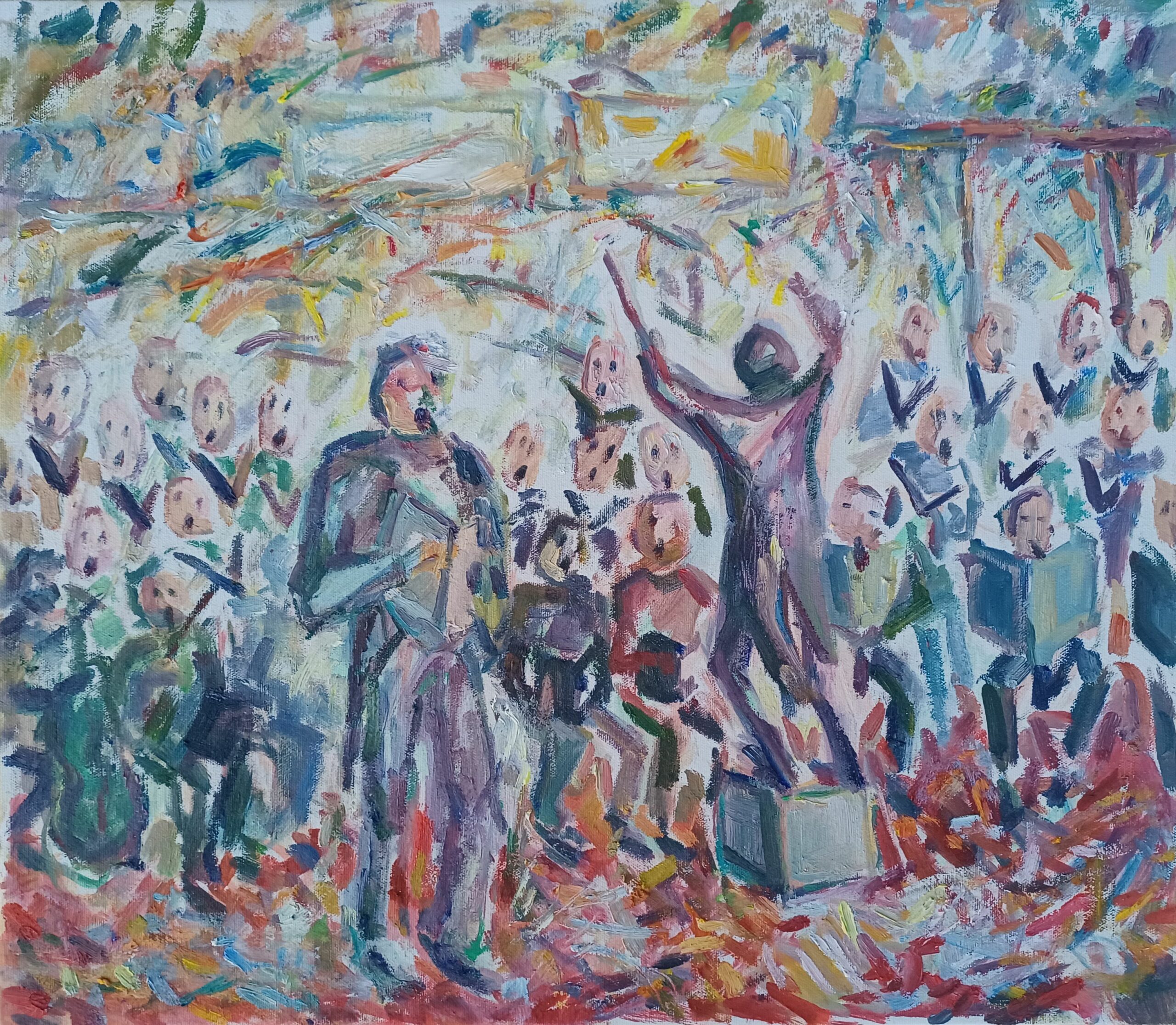 This work is based on a performance I saw of Handel's Messiah several years ago, which focuses on Christ, who is the Light. One of the lyrics comes from Isaiah 9:2, which says, "The people that walked in darkness have seen a great light; and they that dwell in the land of the shadow of death, upon them hath the light shined". The theme of light versus dark is clear here: Christ is the Light that came to save us from the darkness of our sin.
I was enthralled by the passion of the singers in sharing this message and the drama of the music, so I wanted that to come across in the painting through a more expressive approach. The people lack individuality and instead appear as in harmony with the music. Their open mouths singing are emphasized and repeated, and all the figures are painted in dark blues and purple tones to give this sense of unity. The white of the canvas behind them provides light and makes the people appear as though they are glowing. I added strokes of red and yellow around them to symbolize the music, creating a sense of gloriousness that felt appropriate to the music.
So here we have two ways in which the painting is related to light: the content of the music as it relates to the subject matter of the Messiah, who is the Light, as well as in the contrast of light and dark forms.
About the Artist
---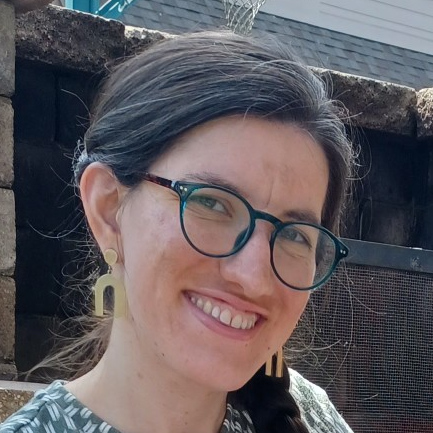 Jennifer Neel graduated from Covenant College with a BA in Fine Arts and then from the Marchutz School of Fine Art in Aix-en-Provence, France with her Masters of Fine Arts. Her studies have taken her to Giverny, France and Venice, Italy where she painted plein-air landscapes. She currently resides in her home state of Indiana and paints landscapes, still-lifes, and portraits primarily from life. You can find her work at: www.jenniferneelart.com.