By Adele Seitzinger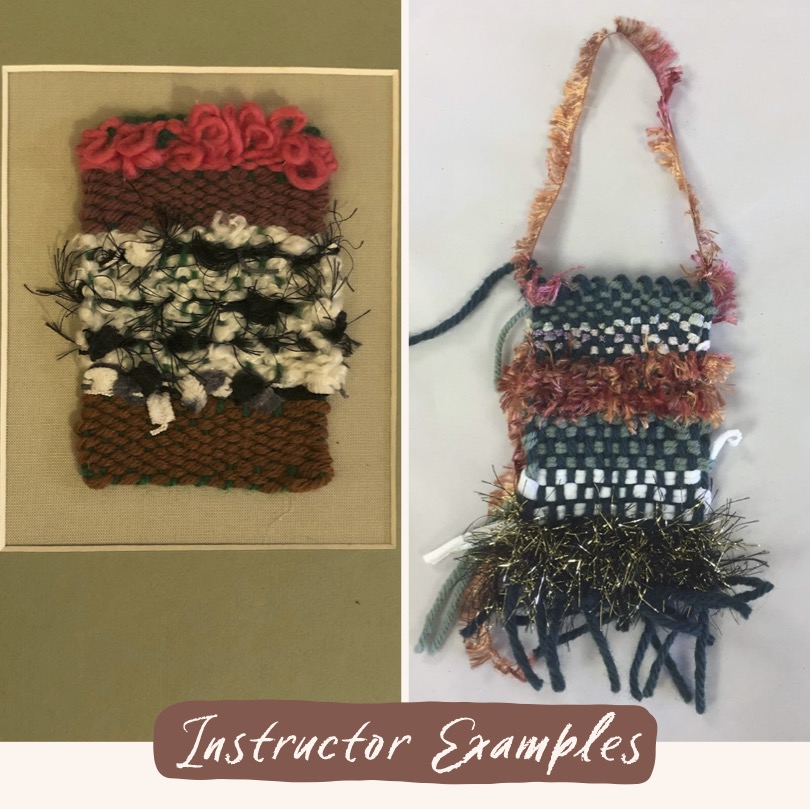 Proverbs 1:8-9 (NASB 1995)
8 Hear, my son, your Father's instruction and do not forsake your mother's teaching; 9 indeed, they are a graceful wreath upon your head and ornaments about your neck.
"Do not forsake your mother's teaching". I like this phrase because I received my earliest art instruction from my mother, who had studied art history at Hunter College in New York City. Eventually, I became not only an artist, but an art teacher. Before I could teach, I first had to be a student and heed the instruction I received. Today, I continue to look to others for instructions and suggestions as I make my lesson plans. For my students to succeed in their projects, they must pay close attention to my instructions.
As a child, I taught myself to weave on a potholder loom, but to advance in weaving, I needed to take classes and workshops to get instruction. Now, I pass that learning on to my students; I teach all ages from kindergarten to adults. Recently I taught "Introduction to Weaving" to my adult students. I did a sample weaving to show them what their finished project might look like, then gave them instructions for how to proceed from start to finish. I've included pictures of the sample pieces I did for my class and some of their projects. They listened well and carefully followed my instruction.
Spiritually speaking, we must do the same; we must pay careful attention to the instructions we receive if we want to give glory to God. We might get that instruction from books, Bible study leaders, or preachers, but our most reliable instruction comes from our Heavenly Father. I am so grateful that we can find His very words of instruction in the Bible and that the His Word is so readily available in both printed and digital form.
2 Timothy 2:2 says, "And what you have heard from me in the presence of many witnesses, entrust to faithful men, who will be able to teach others also." (ESV). I am reminded of that verse, one of the first I learned as a new Christian, in my children's classes when the students are very willing to help each other. The ones that grasp the assignment more quickly will help or teach their neighbors. For me, it is a picture of what we are to be doing with God's Word. It causes me to wonder, "How can I follow the Father's instructions today?" And how can you?