by Chelsae Moore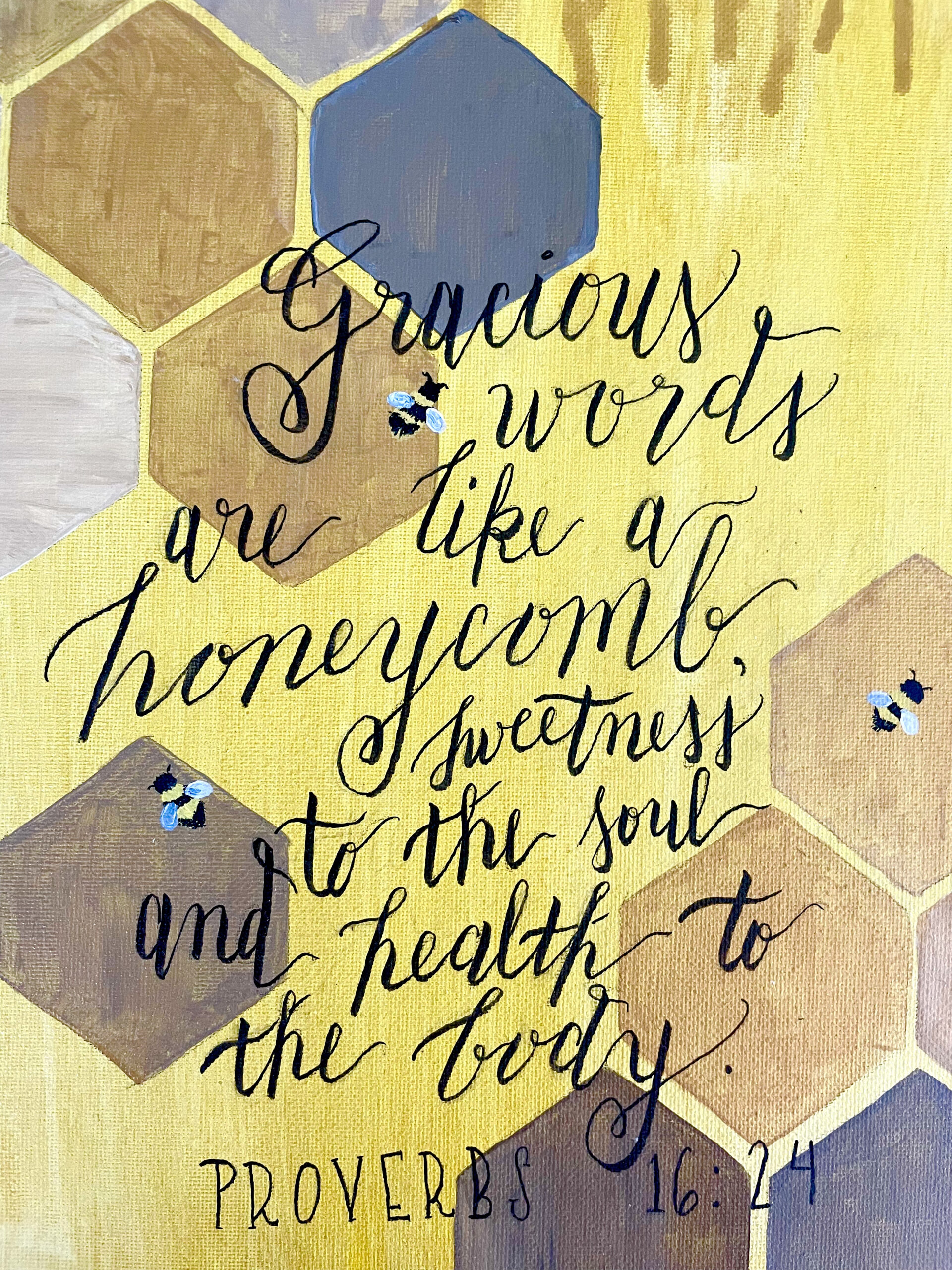 (Acrylic and Fudenosuke Brush Pen on Canvas)
The inspiration for this piece is the honeycomb: a masterful bit of architecture made of tiny six-sided wax cells in which bees (little architects, foragers, and master chefs) store nectar while it is being transformed into honey. Scripture metaphorically compares gracious words to a honeycomb. Our words are powerful and have the ability to tear down or build up! Yet, no words could compare to the grace that flowed from the lips of Jesus when He cried out from the cross, 'Father, forgive them…' This gracious Savior, by the power of His Word miraculously transforms us from flagrant enemies of God to forgiven children of God.
---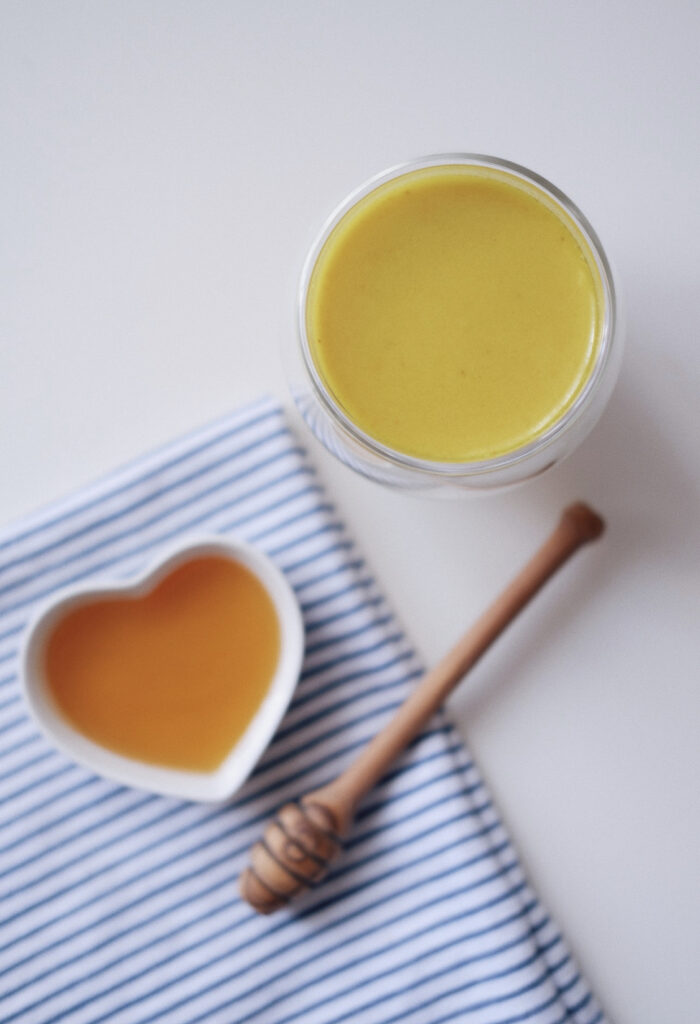 A Recipe for Honey Posset ("PAH-sət")
A refreshingly simple and indulgent summer custard
Ingredients:
1 pint Heavy Whipping Cream
¼ cup Honey
1 teaspoon Vanilla Extract
Instructions:
Bring cream and honey to a boil in a saucepan over medium-high heat. Boil for three minutes, stirring continually, until mixture begins to bubble and rise. Remove from heat and add vanilla, stirring for another minute. Allow to cool (approximately 20 minutes) then pour into ramekins or small jelly jars. Cover with plastic wrap and freeze for 30 minutes to an hour (posset should be the consistency of Greek yogurt after it has set). Serve chilled and store in the refrigerator once initially set. Enjoy straight from the jar or serve on toast! Serves 2-4.
About the Artist
---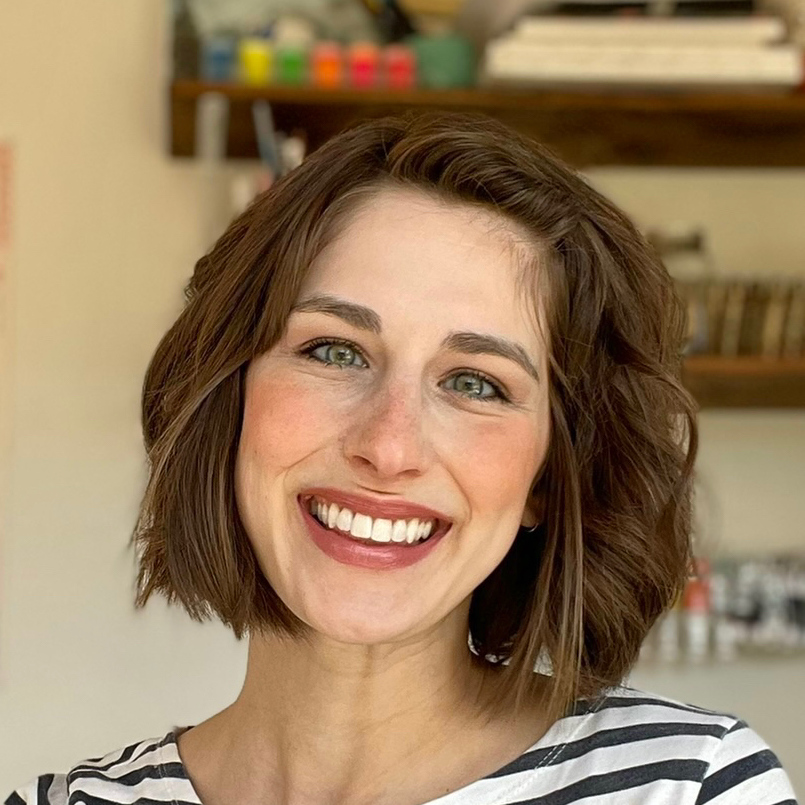 Chelsae Moore has her mom to thank for drilling her on famous masterpieces from the moment she could say, "Mona Lisa," thus instilling in her a love for various art forms at an early age. Chelsae resides on Signal Mountain with her husband and two sweet kiddos. She sneaks away to her art studio to play with watercolors and practice calligraphy when the laundry and dishes are done (and sometimes when they're not).